Syntheway Virtual Musical Instruments | About Us
---
The Beginning | Synthesis & Sampling | Target Market | Software History | Location | Affiliation
---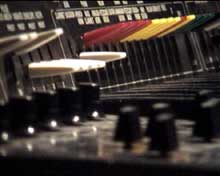 Syntheway was founded by Daniel Laiseca, initiated as a non-profit project in August 2004. In September 2008, it became a for-profit company renamed to Syntheway Virtual Musical Instruments.
Since its beginning it has been focused on development of pro audio plug-ins for Microsoft Windows and Apple Mac OS X operating systems, offering Software Synthesizers and Samplers for computer-based music production environments.
The name Syntheway is a portmanteau of the words 'synthesizer' and 'way', as a path or method to create music through their software.
Synthesis & Sampling Techniques (Innovation, Quality and Price)
Syntheway brings this groundbreaking technology to the musician, in the form of a software instrument, combining advanced sampling engine based on real instruments multi-sampled and synthesizing techniques to create natural, synthetic and hybrid sounds into VST architecture. Them are playable from a MIDI keyboard or other MIDI controller via music software host application.
With the mission of providing quality products to its valued customers, the musical instruments and effects are developed using the latest programming technologies.
Designing for usability: Syntheway user interfaces are designed to be easy to use, easy to learn, easy to remember, and helpful to users.
In order to maximize the customers' satisfaction, Syntheway operates with a low overhead which allows to keep the prices the most competitive in the market through the years. The "try-before-you-buy" philosophy lets you try a VST software before you buy it, in order to know whether it will meet your needs before you pay for it.
Target Market
Its products are used by known artists, composers, producers and musicians as well as music teachers and amateurs in over 50 countries.
Software History
Its first product, launched in August 2004 was Realistic Virtual Piano v0.90 Pre-Alpha released, a sample based Acoustic Piano. A few months later was introduced the first version of DAL Flute, a woodwind instrument combining multi-samples of real flutes with a Digital Signal Processing engine. Subsequently, at the end of 2004 was presented the first beta release of Fantasize SF2 Player, a SoundFont sampler.
In early 2005, was started the development of a much-requested "virtual choir", and immediately after came the Magnus Choir v0.92 Alpha released, which caught the attention of computer musicians and was widely accepted as a powerful generator of choral sounds. Magnus Choir was the first experience of Syntheway in combining synthesis with sampling and today is one of the most popular Virtual Choir on the Internet, which has been reviewed and hailed by prestigious specialized magazines.
Since mid-2005 they followed: Syntheway Strings a multisampled ensemble including Violin, Viola, Cello & Double Bass, Master Hammond B3 based on the legendary B3 Organ, and Zephyrus a hybrid synthesizer with analog synthesis and sf2 oscillator.
In the springtime 2006 was sampled Organux, designed to create a wide range of classic and modern organ sounds, featuring 20 predefined types of organs.
In August 2007 Syntheway presents ElectriKeys e-Piano based on vintage Fender Rhodes MK1™, Hohner Clavinet D6™, Wurlitzer™ and Yamaha™ CP-70 e-pianos.
In early 2008 was released Percussion Kit, a collection of instruments for creating Orchestral, Latin, African and Mallet Percussion, including Vibraphone, Xylophone, Glockenspiel, Marimba and Tubular Bells.
After several months of careful preparation, in July 2009 was launched RetroMagix, a virtual Harpsichord based on the Flemish models and designed for creating a wide range of sounds, suitable for classical and neoclassical styles. In October of the same year was announced the release of Virtual Sitar software based on the Indian instrument, featuring mastered sitar samples recorded with special equipment.
In April 2010 was introduced Aeternus Brass featuring solo Trumpet, Cornet, Trombone, Tuba, French Horn, Flugelhorn as well as Brass Sections and Orchestral Ensemble.
The penultimate release was Harmodion a Drawbar organ and free reed aerophone instrument emulation, including Reed organ, Harmonium, Accordion and Bandoneon among others.
The most recent software is Chordophonet a Virtual Celtic and Concert Harps including Hammered Dulcimer, launched in 2013.
Lately, and progressively on demand, most of the virtual instruments has been adapted and introduced as EXS24 MkII Sample Libraries for Apple Logic Pro (EXS24 MkII Sampler / Logic EXSP24 / Ableton Live Sampler) and Native Instruments Kontakt NKI Sample Libraries.
And there's more to come...
Location
The company's main office is located in Buenos Aires City, Argentina.
Press Release Services and Distribution are managed from the United States

and the United Kingdom



Syntheway.net and Syntheway.com servers are mirrored and they are physically located in separate data centers. In the United States in the cities of Atlanta (Georgia), Los Angeles (California) and Dania Beach (Florida) hosted by Peer 1 Network Inc. (ServerBeach). These alternate with other servers located in Germany (Kiel, Schleswig-Holstein) hosted by Lambdanet Communications Deutschland AG (AttractSoft GmbH).
Affiliation
Syntheway is a Software Industry Professionals Member and OISV Charter Member (Organization of Independent Software Vendors).

Taxation
Owner is subject to taxation specific to the activity as taxpayer before the AFIP (Federal Administration of Public Revenue)

Syntheway Social Networking Sites:
---